One of Chattanooga's Best Fall Activities
Enjoy a day full of Fall fun for the whole family...get lost in the corn, go on a hayride, enjoy a homemade funnel cake, take aim with our corn cannons and back this year - the Critter Corral...all at Blowing Springs Farm! A playground, great food and a world-famous See Rock City barn all await. Bring your family and friends to the Enchanted MAiZE for a fall experience to long remember.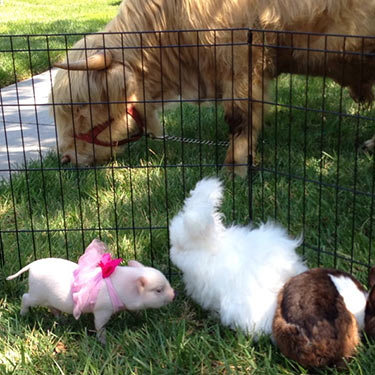 Bagby's Critter Corral
Guests can interact with a miniature Scottish Highland Cow, a miniature horse, Jerusalem donkeys, an Alpaca, rabbits, potbellied pigs, sheep, goats, ducks, and more!
Learn More
X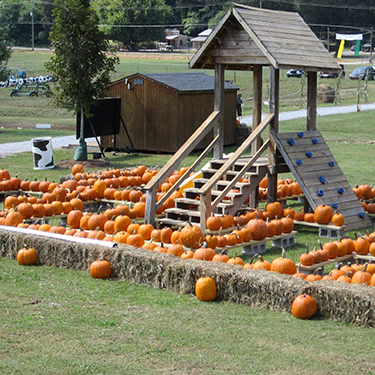 Kids' Pumpkin Maze
A kids' maze designed using pumpkins! These pumpkins will also be available for purchase, so look closely as you make your way through so you can find the perfect pumpkin to bring some fall fun to your own home!
Learn More
X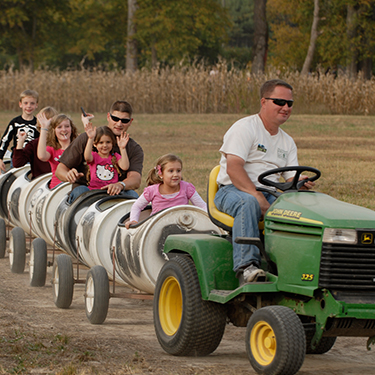 Cow Train
Kiddie Cow Train rides – hop in and ride around this tractor-pulled cow train!
Learn More
X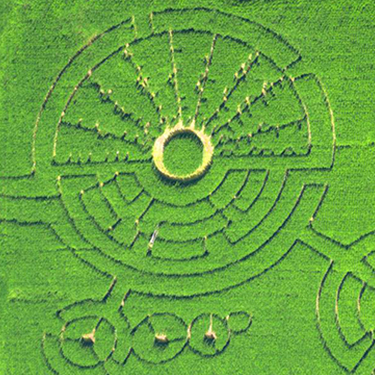 2014 Maize Design
Crop Circles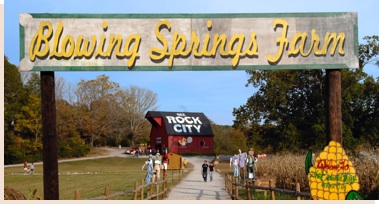 2015 Dates:
Thursdays through Sundays
September 24 - October 31