One of Chattanooga's Best Fall Festivals
Enjoy a day full of Fall fun for the whole family...get lost in the corn, go on a hayride, enjoy a homemade funnel cake, take aim with our corn slingshots and back this year - the Critter Corral...all at Blowing Springs Farm! A playground, great food and a world-famous See Rock City barn all await. Bring your family and friends to the Enchanted MAiZE for a fall experience to long remember.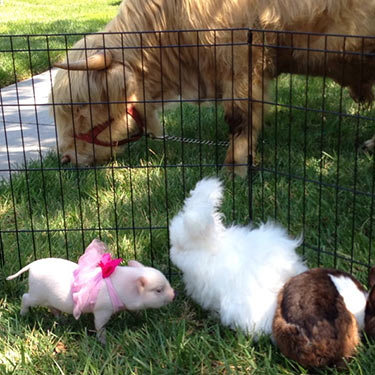 Bagby's Critter Corral
Guests can interact with a miniature Scottish Highland Cow, a miniature horse, Jerusalem donkeys, an Alpaca, rabbits, potbellied pigs, sheep, goats, ducks, and more!
Learn More
X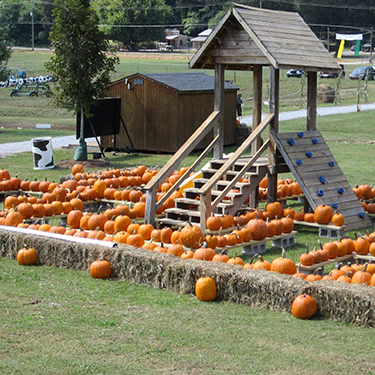 Kids' Pumpkin Maze
A kids' maze designed using pumpkins! These pumpkins will also be available for purchase, so look closely as you make your way through so you can find the perfect pumpkin to bring some fall fun to your own home!
Learn More
X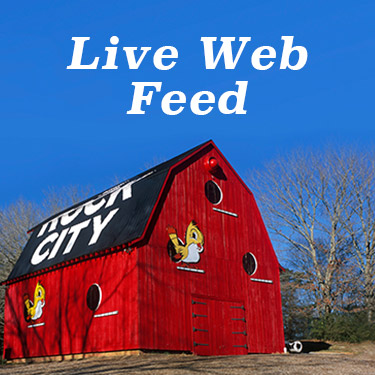 Live Web Feed
Check out what's going on now at blowing springs farm.
Friday and Saturday nights in October, we transform to blowing screams farm. This live feed may show monsters if viewed during those times.
Watch Live
X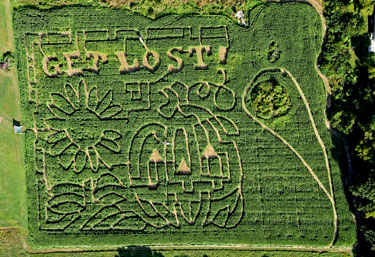 2015 Maize Design
Sunny Days of Fall!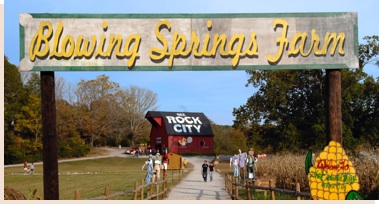 2015 Dates:
Thursdays through Sundays
September 24 - November 1